 Who We Are
Superior Execution of Your Most Challenging Projects.
Forman Ford is a Midwest based facade and glazing contractor.
Explore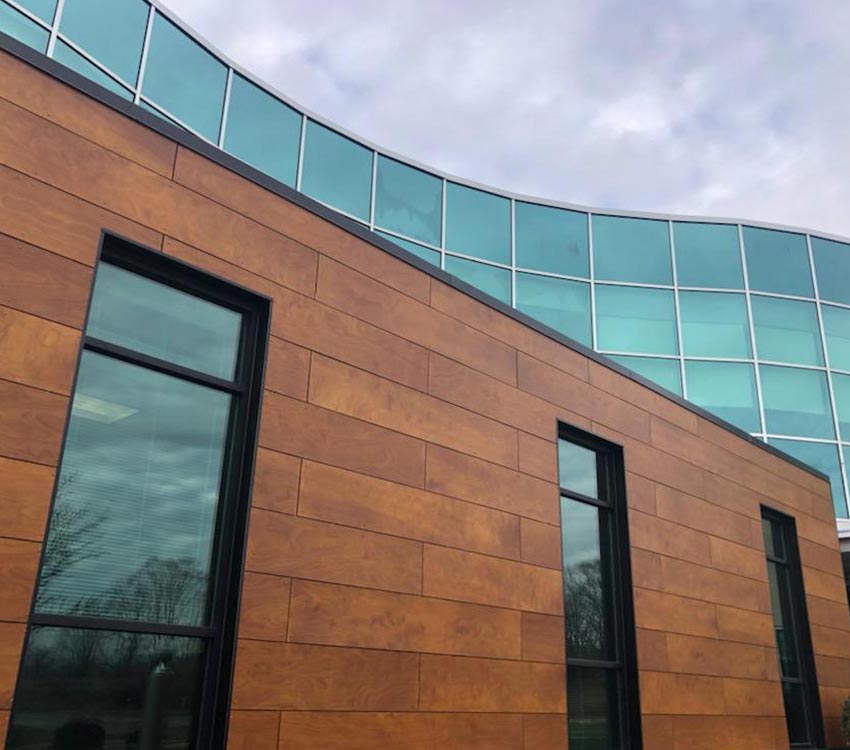 Iconic and Cutting-Edge
Established in 1883, our name has been associated with some of the area's most iconic and cutting-edge projects.
Some noteworthy endeavors include the remodeling of the Kinnick Stadium press box, as well as the interior of the Children's Hospital. Since 2012, we have specialized our fabrication facilities to produce the highest quality results for our customers.
Our Des Moines location is established in large-scale curtain wall systems, while our location in Cedar Rapids is focused primarily on custom glazing and door fabrication. A recent shift in methodology has brought about emphasis on pre-glazed curtain and window walls, our installation never fails to preserve aesthetic integrity.
Complexity is our specialty.
We offer creative directions that accommodate your design demands. With a combined 50+ years' experience in our engineering department, that wealth of knowledge allows us to ensure complete compatibility and accuracy, often identifying and resolving potential problems before others can conceive of them.
Engineering Expertise
The expertise of our engineering team eliminates needless and costly delays or reworks. As a dedicated US manufacturer, we make it a priority that all our products are domestic with a greater emphasis on community providers. By controlling and detailing all aspects of the work in-house, we can deliver a single-source, local, turn-key solution.
Core Values and Mission
Our core values and mission incite unwavering commitment to excellence. We believe that there is value in every idea and are ready to assist in the effort to bring vision to reality. Regardless of project requirements, our team stands ready to provide. FormanFord will always produce a quality product, completed within budget and delivered on schedule.